The holidays are here and DogTrekker has a couple of cookbooks from our dog-passionate coastal lodging partners that are sure to give back for years to come.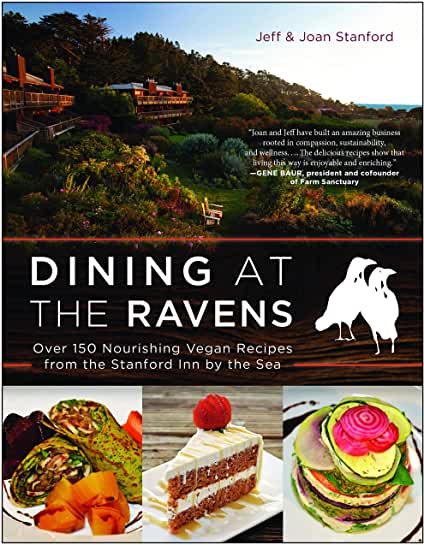 From Mendocino County, Dining at The Ravens: Over 150 Nourishing Vegan Recipes. According to Vegan Magazine: "Albert Einstein once stated, 'Nothing will benefit human health and increase the chances for survival of life on earth as much as the evolution of a vegetarian diet' and at Mendocino's Stanford Inn by the Sea, an eco-friendly lodge, they are committed to turning Einstein's theory into a reality."
Joan and Jeff Stanford, Stanford Inn founders and innkeepers, bring the Ravens culinary experience into your kitchen with the charming history of the Inn and restaurant, cooking tips for perfect recipe execution, and inspiration for creating your own garden.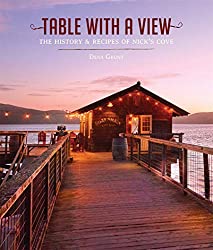 Dena Grunt, Nick's Cove's proprietor and author of Table With A View, features not only the recipes from the award-winning restaurant, but includes the rich history of Nick's Cove through stories and beautiful photographs.
Next up, alongside beautiful Tomales Bay in western Marin County, Table With A View: the History & Recipes of Nick's Cove. Ryan Scott, chef, author and TV personality says "It is not often that a restaurant and its food are each complete experiences, but at Nick's Cove, the establishment and it's cuisine stand alone and coexist in total perfection."
Posted on: June 30, 2022