Founded in 1991, Contra Costa Humane Society (CCHS) works to improve and save the lives of animals in the county through a variety of successful programs, from low-cost spay-neuter assistance (SNAP) to the AniMeals program (a partnership with local food banks and Pet Food Express) to help people having hard times keep their pets, instead of having to give them up, by providing pet food to 450 needy families. CCHS also strives to educate people to foster compassion, responsibility and respect toward animals, with the goal of improving animals' quality of life and reducing euthanasia rates.
Thanks to a grant from Maddie's Fund, CCHS, which doesn't operate a dog shelter (though it does operate the Kitty Corner adoption center in collaboration with Contra Costa Animal Services), has been able to launch a number of successful adoption initiatives, from its foster program, which pulls dogs from local shelters and gives them a safe haven till their adopters come along, to a re-homing service through which the humane society acts as a matchmaker between people who must give up their dog, and prospective adopters.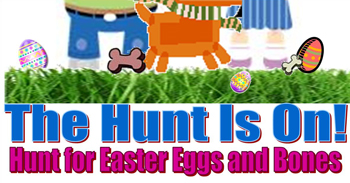 Your help is welcome! CCHS always needs donations of dog and cat kibble, gallon zip lock bags and grocery bags for the programs.
Also, there are a couple of great opportunities coming up in March to meet the folks from CCHS, as well as fellow animal lovers, and raise funds for the organization's work. On March 9 at the Danville Bowl, the "Pins for Paws" (humans-only) event offers a chance to bowl all night for a great cause (registration required).
On March 25, "The Hunt is On" Easter egg/bone hunt welcomes kids and dogs at Rodgers Smith Park in Pleasant Hill. Bring the whole family and help the East Bay's dogs (and cats!).
For more information about the events or organization or to register for bowling visit www.cchumane.org or call (925)279-2247.
Posted on: June 29, 2022