Events
The Mighty Dog Trail Runs
March 25 @ 6:30 am
PDT
$40 – $65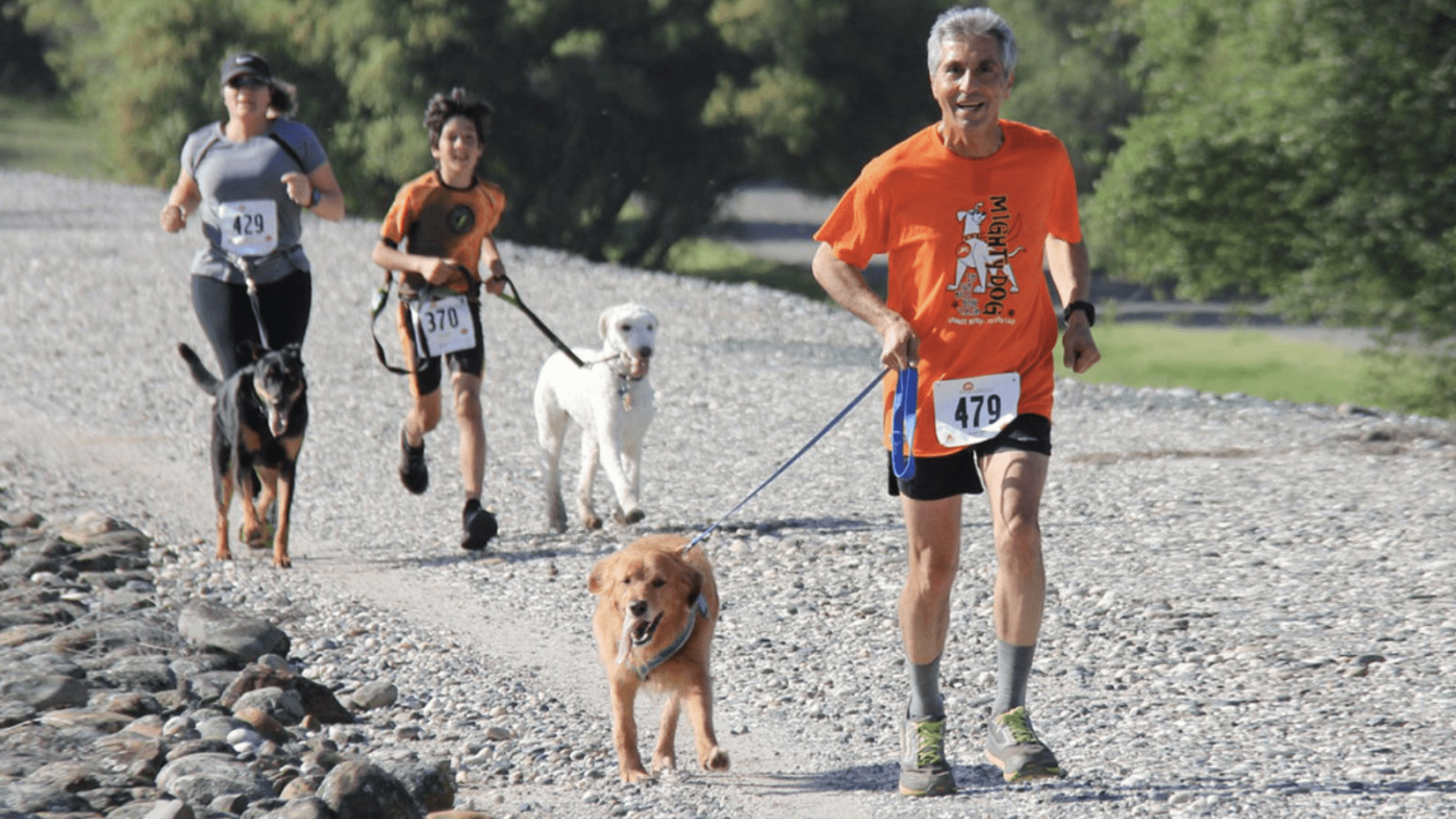 The Mighty Dog Trail Runs are in their 8th year in 2023. The event offers two distances: 5K & 10K – both for walkers, runners, and their dogs!
Both races will start from the Granite Beach parking area at Folsom Lake SRA. The 5K course (10K racers do two loops) will have one aid station at the half way point with water for both walkers and their dogs.
Back this year is the Mighty Mile, a one-mile dog friendly course for walkers and runners to bring their dear old friend along.
All Mighty Dog athletes and their dogs will receive a Mighty Dog finisher 5-liter waterproof gear bag and dog bandana at the finish line. Additional dogs can be added for $10 per dog. Each additional dog will receive a dog bandana.
Start Times:
The Mighty Dog 10K Run: 8:00 am
The Mighty Dog 5K Run: 8:05 am
The Mighty Mile with dog: TBA
Divisions:
Small Dog (up to 25 lbs)
Medium Dog (26 to 60 lbs)
Large Dog (61 lbs+)
Cani Cross (run harness)
Related Events