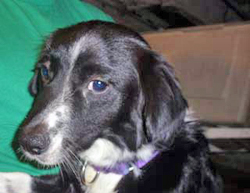 (December 1, 2010) Addicted to drugs, HIV positive, living on the streets of San Francisco and often in jail, Pali Boucher scrounged the money and faked an address to bail a howling hound she named Leadbelly out of the shelter.
Terrified of losing him, Pali got her life together, emerging clean and sober from rehab and finding a safe place for them both to live. When Leadbelly passed on, she founded Rocket Dog Rescue in his honor, to save other dogs' lives as he had saved hers.
Pali Boucher since has become something of a local legend, a constant presence at San Francisco Animal Care and Control, where she's earned the respect and cooperation of the staff for saving the lives of dogs in imminent danger of being euthanized.
An all-volunteer organization that pulls dogs from overcrowded shelters around the Bay Area and fosters them until their forever homes present themselves, Rocket Dog has a stellar track record of lifesaving—more than 350 dogs this year alone.
Posted on: June 29, 2022