Cafe La Jefa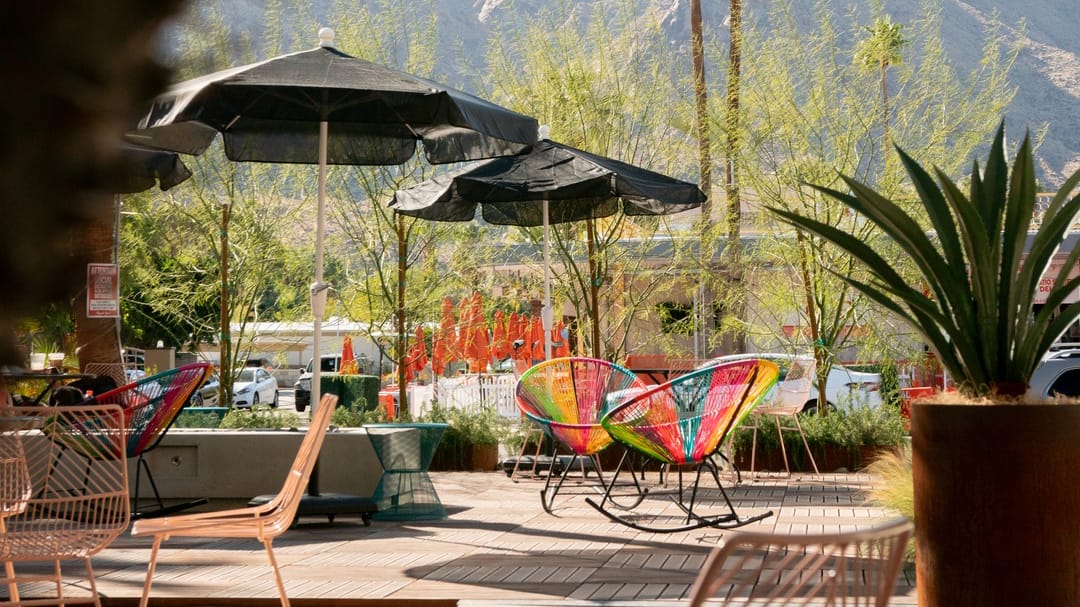 Photo by Cafe La Jefa.
Cafe La Jefa

Address: 750 N Palm Canyon Dr., Palm Springs, California 92262
Phone Number: (760) 364-9609
Cafe La Jefa
Experience Cafe La Jefa, a Latin-influenced modern coffee house and restaurant in Palm Springs. The Cafe features delicious specialty coffee, tea and healthy organic food. Every item on the menu is handcrafted by local artisan chefs. Cafe La Jefa's mission is to create an ambiance where guests feel inspired to relax, create, nourish and socialize on their spacious, dog-friendly outdoor patio or inside the Cafe.
In addition to coffee, tea, pastries and nourishing meals, a wide variety of pre-packaged snacks and chilled beverages are available in the Cafe's shop if you're on the go. Their ever-expanding food menu is expertly designed to accommodate those seeking healthy takeout in Palm Springs. Order and pay in advance for faster service.
Cafe La Jefa offers one of the best outdoor patios in Palm Springs. This misted oasis is a prime location to gather with friends or conduct business. They are located in the newly renovated Flannery Exchange, where mixed-use work space is also available for long and short term needs.