Crissy Field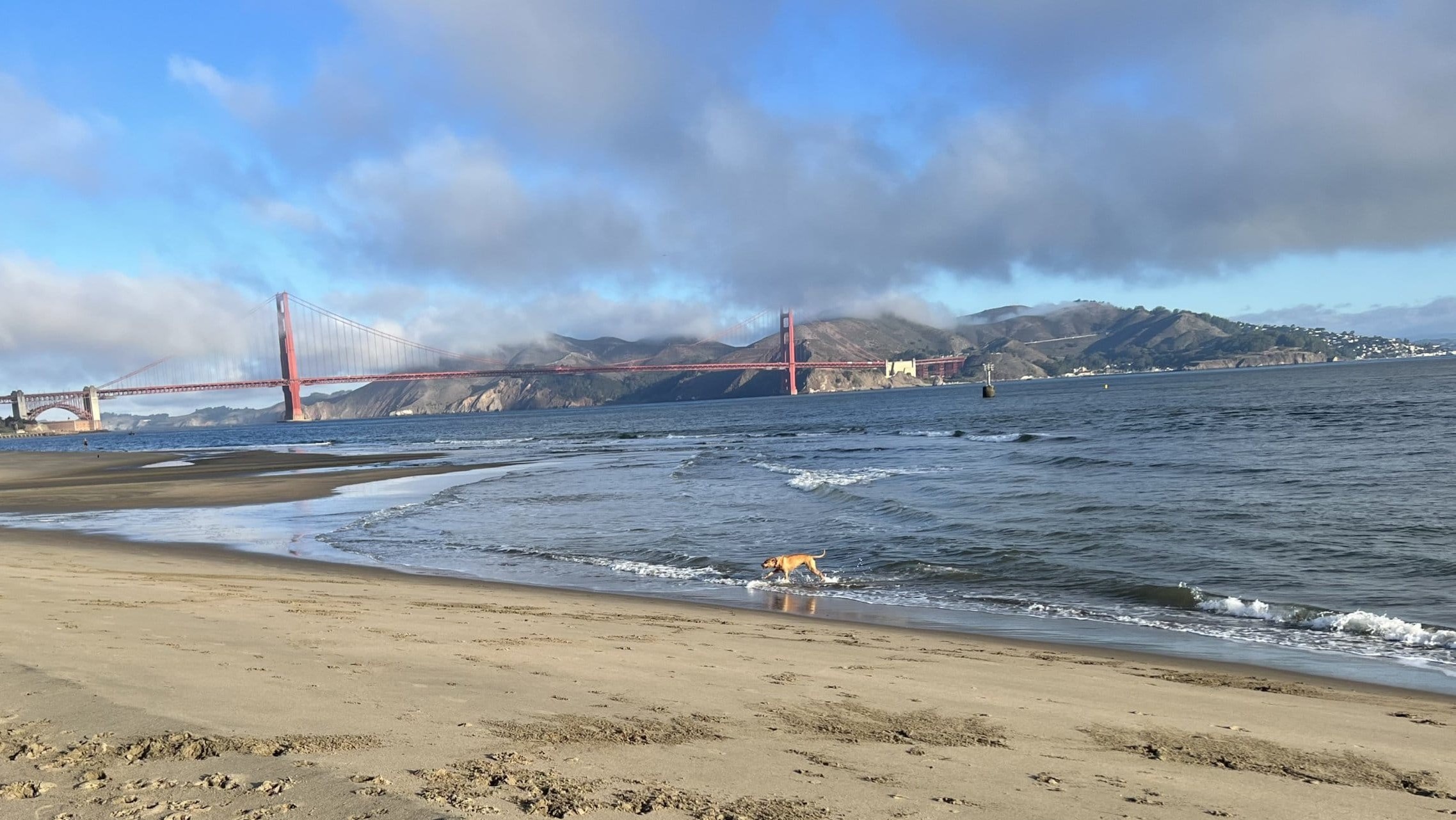 Photo by Liz Coryell.
Crissy Field

Address: 1199 East Beach, San Francisco, California 94129
Phone Number: (415) 561-4323
Crissy Field
While DogTrekker regularly updates off-leash rules, it is important to check to be sure that this area still allows voice control prior to removing your dog's leash.
The shoreline provides a well-groomed promenade trail, beaches, picnic tables, tidal marsh overlooks, and it is a nationally renowned windsurfing site.
Dogs are allowed to romp off-leash in certain areas of the shoreline; check signage to make sure you're in a legal area and always, always pick up after your dog. (Please be mindful of Wildlife Protection Area and fenced areas.