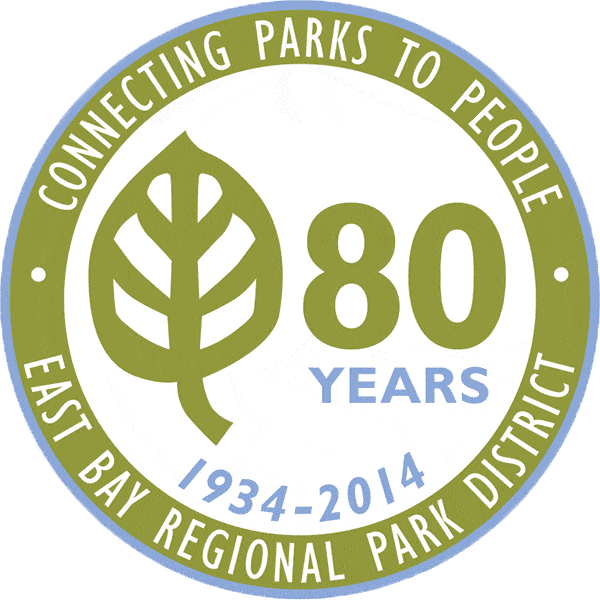 Lake Chabot Reservoir was built in 1874-75 as a primary source of water for the East Bay. The 315-acre lake was closed to recreation for 91 years. Legislation passed in the 1960s opened the lake for controlled recreational uses.
Currently, the lake serves as a standby emergency water supply. For this reason, visitors are asked to observe certain necessary regulations to keep the waters pure.
The 315-acre Lake Chabot is stocked with trout and catfish. There are also bass, crappie, and other fish. A popular event is the annual spring fishing derby. There are several fishing piers in the park.
Lake Chabot offers over 20 miles of hiking trails, which connect to the additional 70 miles of trails in adjoining Anthony Chabot Regional Park.
The paved, 3.52-mile West Shore and East Shore trails provide access to the south and east shores of the lake (no equestrians on the East or West Shore Trail). The Lake Chabot bicycle loop covers 12.42 miles via the Live Oak Trail, and 14.41 miles via the Honker Bay Trail. Various trails in Lake Chabot Regional Park provide access to the Skyline National Trail north of the lake in Anthony Chabot Regional Park.
All fire roads in the park are open to mountain bikes unless otherwise posted. Please note that narrow single-track trails are closed to bicycles. Riders should be aware of hazardous trail conditions in winter months.
Please note that there is no swimming in this lake (no matter how tempting it is for your dog).
• Park Hours: Open between 5 a.m. and 10 p.m. unless otherwise posted or permitted. Check the website for parking and dog fees.