Railbikes on the Noyo by the Skunk Train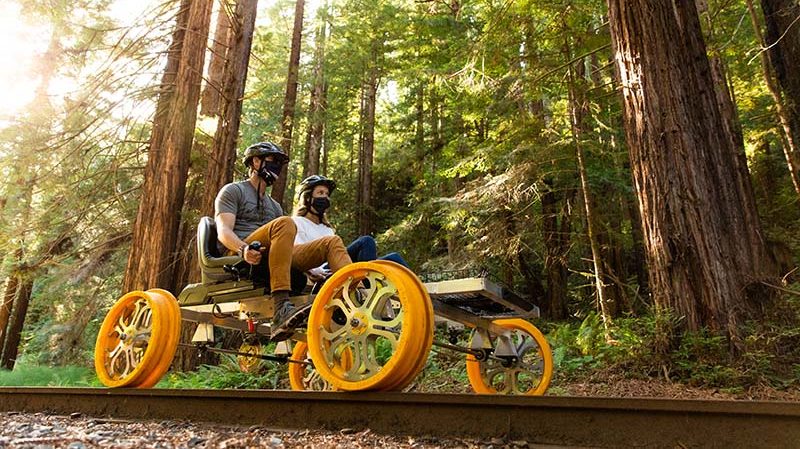 Railbikes on the Noyo by the Skunk Train

Address: 100 West Laurel Street, Fort Bragg, California 95437
Phone Number: (707) 964-6371
Railbikes on the Noyo by the Skunk Train
Sit back, breathe deep, and discover an entirely new way to explore California. Electric-powered and virtually silent, our custom-built, patent pending, two-person railbikes will take you breezing along the world-famous Redwood Route.
Your group will wind its way along scenic Pudding Creek, cross over majestic wooden trestle bridges, and journey into the heart of the ancient redwoods of Mendocino County.
Disembark at Glen Blair Junction for a 50-minute layover to enjoy a picnic or to journey on foot deeper into the redwoods to walk amongst some giants on our loop trail, past blossoming wild iris and trillium and over the iconic arched stone bridge.
Renewed and recharged, you'll bike back to the depot at Fort Bragg, with photos and memories to last a lifetime.