Wild Blue Dog Camp
Photo by Sharon, Barbara, Diane, WIld Blue Dogs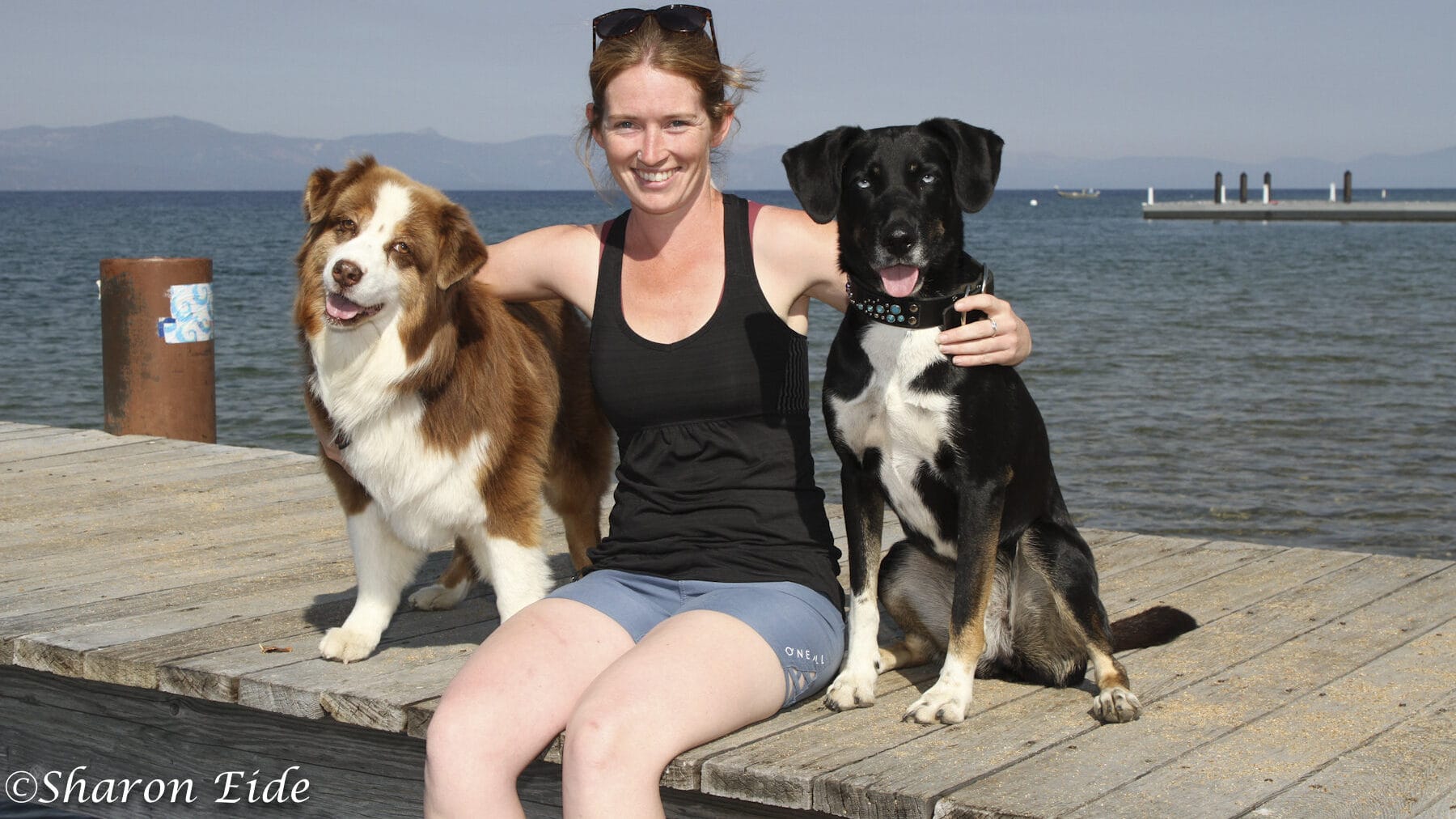 Photo by Sharon Eide.
Wild Blue Dog Camp

Address: South Lake Tahoe, CA, USA, South Lake Tahoe, California 96150
Phone Number: (775) 790-3446
Wild Blue Dog Camp
Wild Blue Dog Camps offer unique learning experiences, instructors and activities including agility, hiking, water sports, lure coursing, behavioral modification, tricks, rally, play with a purpose, do as I do, and obedience.
Located right on the lake with a dog-friendly beach, Tahoe Beach Retreat & Lodge will again be the base camp for Wild Blue dog campers. This gorgeous lakeside property includes a beachfront dining and reception area reserved exclusively for Wild Blue Dogs, a dog-friendly beach with a private pier, extensive hotel grounds, and ground floor rooms with direct access to parking, gardens and walkways. This is the perfect gathering place for the Wild Blue Pack!
This year's camp activities will include:
• Agility
• Hiking
• Water Sports
• Lure-Coursing
• Behavioral Modification
• Tricks
• Force-Free Training
• Do as I Do
• Nose Work
• Kayak & Paddle Boarding
• Doga (Yoga with your Dog on the Beach!)
• Canine Core-Conditioning & Balance
Training Classes and Testing for:
• CGC, CGCA
• Therapy Dog
Classes on:
• Pet Photography
• Fear-free Grooming
• General Wellness for Dogs
• Nutrition
• Chinese Medicine & Acupuncture
• Alternative Medicine
• Cancer Awareness & Symptoms
• Cancer Prevention
• Cancer Treatment
All of the profit from Wild Blue Dog Camp will go to canine cancer treatment and research. Wild Blue Dogs is the ONLY not-for-profit dog camp in the country.