Yosemite National Park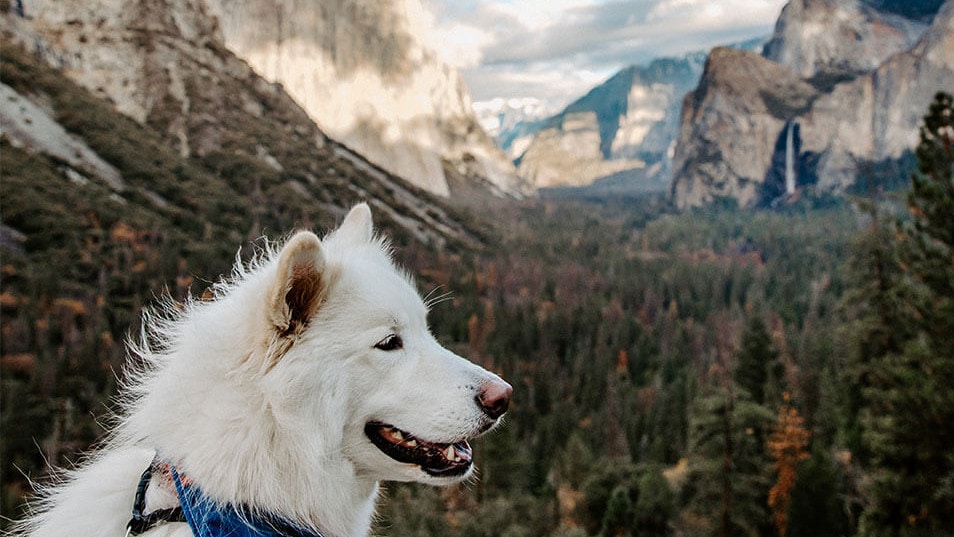 Yosemite National Park

Address: Yosemite, California 95389
Phone Number: (209) 372-0200
Yosemite National Park
Before you bring your dog to Yosemite National Park, read up on the rules so you won't be disappointed. While access to trails is severely restricted, there's still lots of scenery that can be enjoyed with your dog.
In general, leashed dogs are allowed in drive-in campgrounds, on paved trails and in developed areas such as picnic grounds. They are not allowed in lodging areas, wilderness areas or on dirt trails, with the exception of the following trails:
Yosemite Valley: Lower Yosemite Falls
Yosemite Valley: Bridalveil Falls Trail
Yosemite Valley: Cook's Meadow Trail
Yosemite Valley: Mirror Lake Trail
Wawona: Meadow Loop
Hodgdon Meadow: Carlon Road trailhead
Hodgdon Meadow: Hazel Green Creek trailhead
Hodgdon Meadow: Old Big Oak Flat Road to Tuolumne Grove
Aramark, the park concessionaire, operates a small, first-come, first-served dog kennel in Yosemite Valley from Memorial Day through Labor Day.
Written proof of immunizations (rabies, distemper, parvo, and bordetella) must be provided. Dogs must be at least 20 pounds (smaller dogs may be considered if you provide a small kennel).
You can get more information about the kennel by calling (209) 372-8348.
Campgrounds that allow dogs:
Yosemite Valley:
Upper Pines
Lower Pines
North Pines
Along Wawona Road (Hwy 41) & Glacier Point Road:
Along Tioga Road (Hwy 120):
Hodgdon Meadow
Crane Flat
White Wolf
Yosemite Creek
Tuolumne Meadows