The Sierra Nevada foothills, with their quaint, Gold Rush-era towns and growing portfolio of wineries, are a joy to explore with a four-legged companion. If you're seeking a particularly scenic place for the two of you to hike (perhaps wine-tasting will come later?), look no farther than the South Yuba River, which froths its winding way through
Nevada County
and offers many opportunities for bluff-top hiking with occasional descents to idyllic swimming holes. A locals' favorite is the
Hoyt Trail
, about seven miles north of Nevada City.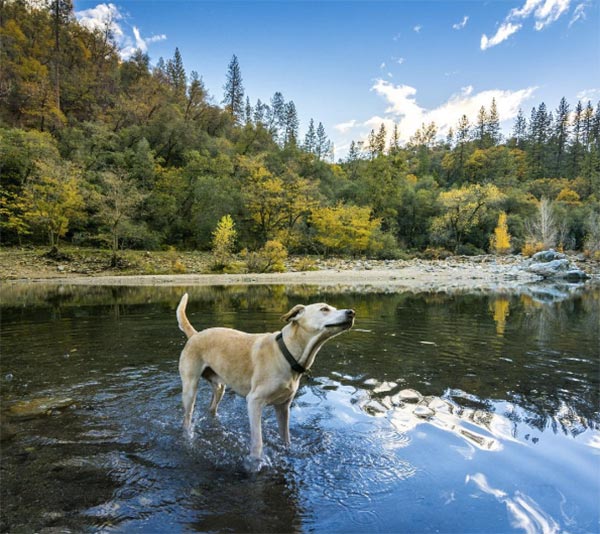 From the trailhead on Highway 49, it's a little less than a mile to Hoyt Crossing, a historic former river crossing, once spanned by a toll bridge, connecting Nevada City with the gold fields of Columbia and beyond.
The site is popular now for its sandy beach, granite perches and calm, emerald-green pools perfect for a cooling dip. Keep walking, and you'll encounter other, unmaintained side trails that lead to pocket beaches where you and your dog can lounge and cool off by your lonesome. Continue up Hoyt Crossing Road for a stout, 4.5-mile in and out hike.
On the way in, look for the old Miner's Tunnel on the opposite site of the river; it's one of many relics from Nevada City's storied past.