Redding's Bed & Breakfast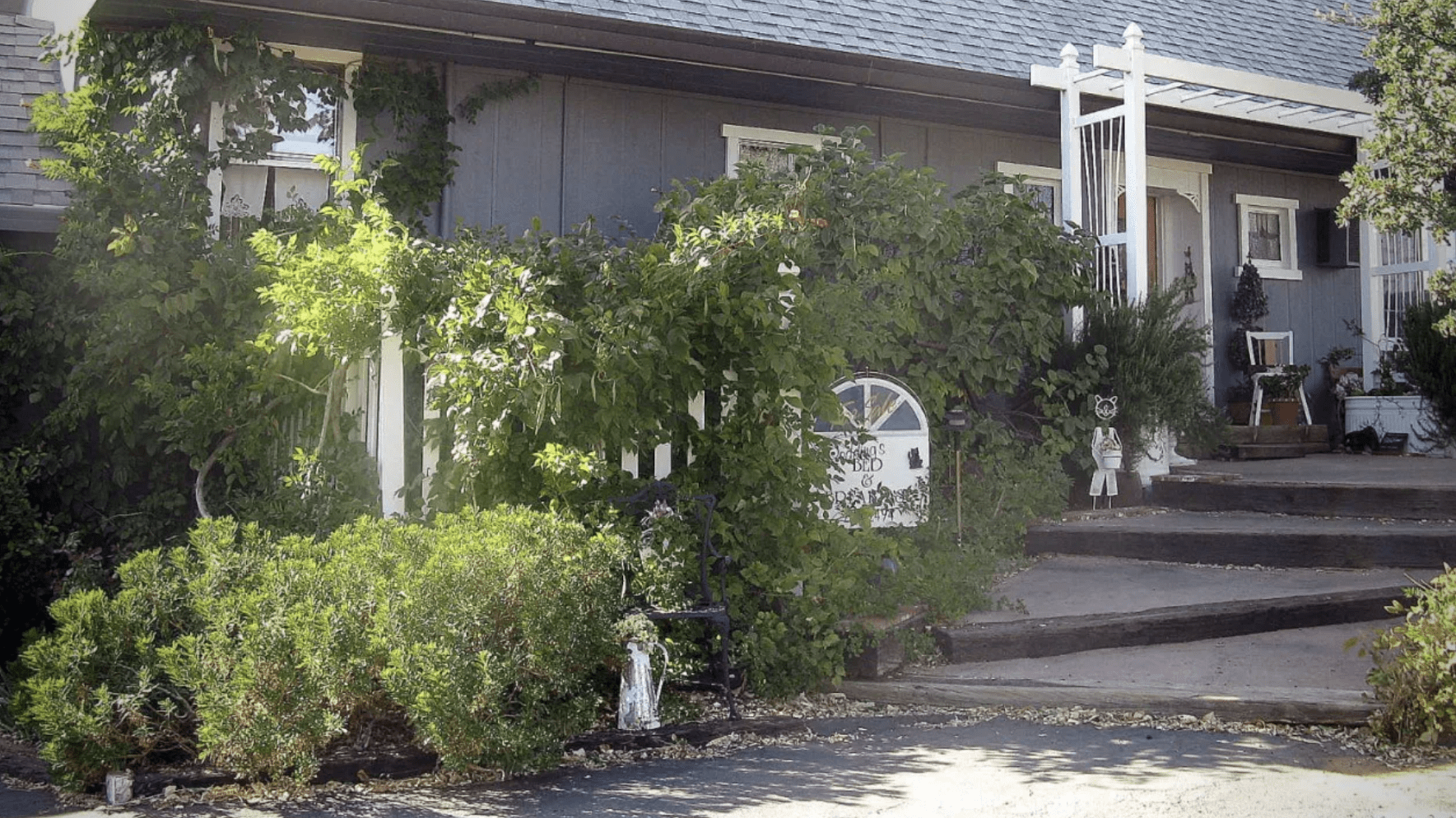 Photo by Choose Redding.
Redding's Bed & Breakfast
All 3 bedrooms on the 2nd floor of this old farmhouse enjoy a beautiful view of the city lights. They share a large bathroom and an outside spa.
Two Balcony Rooms have a private entrance and stairway from backside of the B&B and parking lot. Great for dog owners. Choice of Queen or double size bed, with Dish Network, Wi-Fi, and all the amenities of home. The Shirley Temple themed room has a double size bed, but no balcony. Balcony rooms have mirrored ceilings for fun.
Couples can enjoy the Romantic Package, along with a large Breakfast in Bed if they so desire.
BACKYARD ENJOYMENT! Relax down at the fish pond by enjoying a cold beverage, feeding the fish, or having a quiet conversation with your loved one.
PETS WITH ETIQUETTE WELCOME. One green acre with loads of room to run & play! Rules: Dog must be on a leash at house, and/or around guests. Pets are confined to bedroom only. Must have own bedding, water & food bowls, collar with tags, and brush if necessary. $30 cleaning fee for long-stay pets. Pet-sitting available when guests leave for more than 2 hours. (no exceptions!)
Dog policies and amenities often change season to season, so be sure to call for the latest updates.