Dog & Pony Ranch
Photo by Dog & Pony Ranch.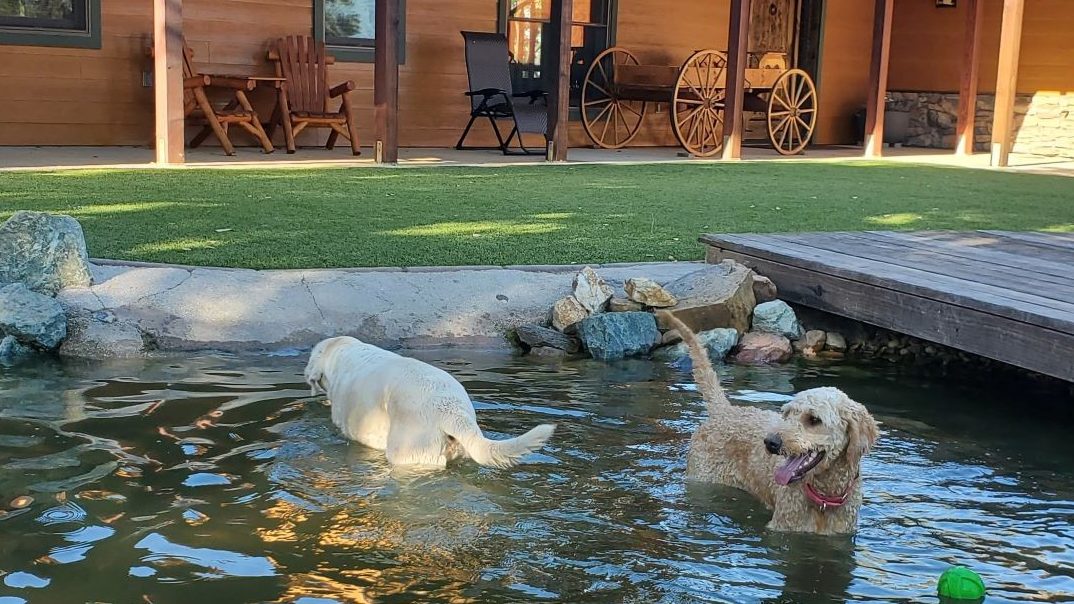 Photo by Dog & Pony Ranch.
Dog & Pony Ranch
Escape to the beautiful Northern California Sierra foothills to enjoy nature from the comforts of a luxurious hilltop guest house with spectacular sunset views. It's the best of both worlds with the peaceful privacy of 60 fenced rural acres plus the conveniences of being only a few miles from the Gold Country towns of Pine Grove, Jackson and Sutter Creek. The ranch is just 2-3 hours from the Bay Area making it an easy getaway for many Californians.
Comment from the owners:
"What makes our Dog & Pony Ranch so special are the features that have been designed for four-footed family members who are not just "pets considered" but "pets welcome!" See our list of dog-friendly amenities below. Dog-loving guests rave about our unique leash-free property and have nicknamed it "Doggie Disneyland."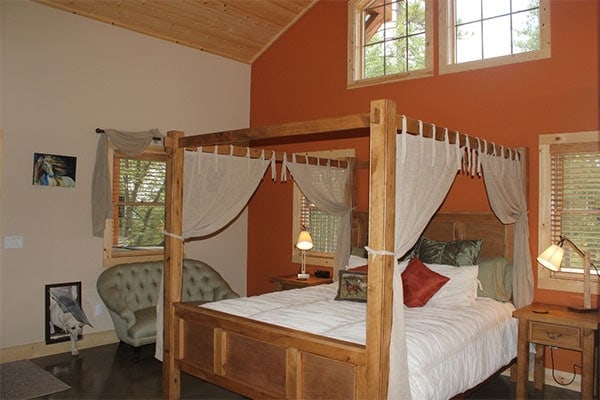 The private 1700 sq ft guest house has amenities galore for 2-6 people — it's ideal for couples or a family (just one group at a time).The spacious lodge-style home has pine-vaulted ceilings and lots of windows to enjoy the beautiful views plus luxury features such as double-sinks/showers and a deep jetted soaking tub.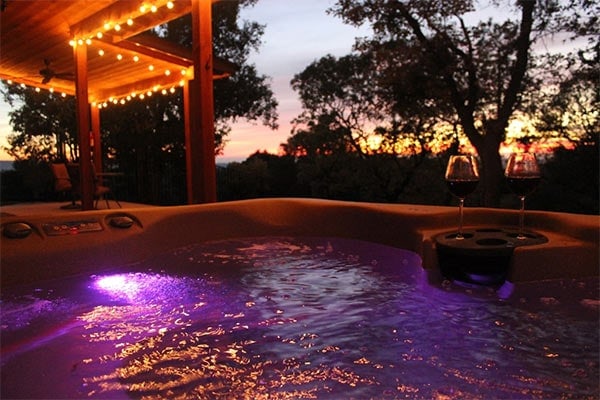 There are plenty of entertainment options with big screen TV, WiFi, and a lots of indoor/outdoor games.
See the DogPony.com website for more photos and features of this unique property, and explore DogTrekker.com for many fun things to do nearby in Amador County Gold Country.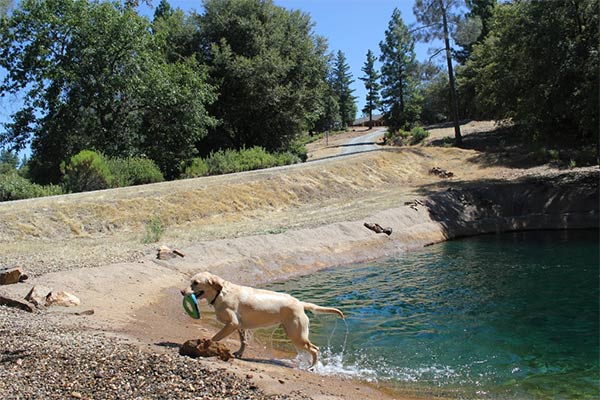 If this sounds like the peaceful getaway you need, please contact Dog & Pont Ranch with any questions and to make your reservation!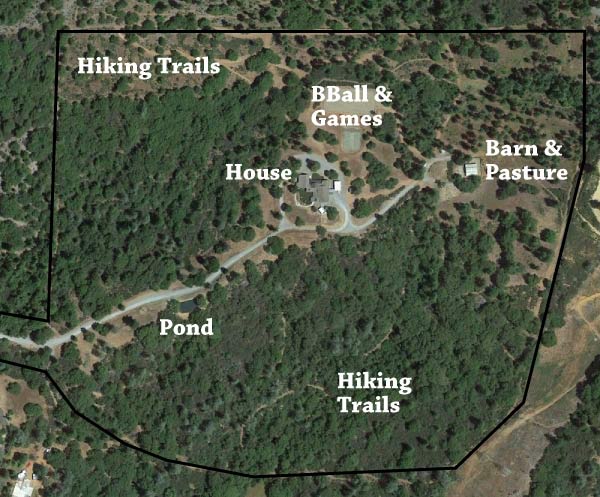 Dog-friendly Amenities
• Dog waste bags
• Cozy dog beds
• Dining/water bowls
• Special treats
• Crates, towels
• Dog-friendly floors and furniture
• Doggie door and extensive fencing, including multiple yards/runs to safely separate or contain dogs as needed
• Dog-friendly hiking/activity/attractions guide/listings at front desk
• Off leash hiking trails on 60 fenced private acres
• Agility equipment & artificial grass lawns for fetching
• Dog (and people) swimming pond
Dog-friendly Policies:
• Size: Since ranch accommodates one group at a time, allowance of dog(s) size & temperament is flexible.
• Maximum number allowed: as many as get along well together (Yes, as many as 5-6 dogs are welcome!)
• Cost per dog: No additional fees for well-behaved dogs (general cleaning fee & security deposit for damages)
• Percentage of rooms that are dog-friendly: All
• Breed restrictions: All breeds allowed
Dog policies and amenities often change season to season, so be sure to call for the latest updates.